Meditating on the Private Markets in 2018 — Blog Recap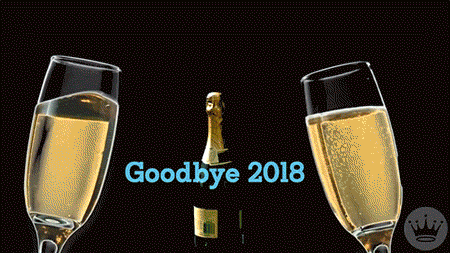 Asa Lieberman
Dec 27th, 2018
The end of each year brings with it a sense of familiarity and routine: holidays with loved ones, festive lighting all throughout town, the same old catchy holiday songs seemingly everywhere you turn… and year-in-review content. So much recap content.
In this spirit, we wanted to give our version of this style of content in the form of a blog-year-in-review. That is, a look back at some of our most popular pieces from the year. In a world of tech that has never been faster and a news cycle that has never been more sporadic (and exhausting), we hope you can kick back on the couch with a beverage of choice and enjoy some of our most popular blogs of 2018.
1. SoftBank: An Endless Reservoir of Dollars and Intrigue
Have you heard of this Japanese fund called SoftBank? Oh you have? I suppose when you raise $100B, you might warrant some attention… In late August, we released an in-depth report on SoftBank. The analysis was chock full of interesting research, including gems such as the following:
"Even at a more modest 20% hurdle rate, the Vision Fund will need to return almost $23 billion in realized equity value per year after the fund's investment period. Including the annual interest payments, this equates to roughly the GDP of El Salvador every year over this period."
Read the full report
here
.
2. IPO Outlooks and Updates
Though we released our 2018 IPO Outlook in December of 2017, many of you were excited to read our mid-year update which detailed what we got right, what we may have missed, and any new insights we had for the remainder of the year. The IPO Outlook is a staple here at EquityZen, and so we were thrilled to see that your excitement continued on through to the new 2019 IPO Outlook. Others were watching too, as our 2019 IPO Outlook was picked up by many major networks, including our 4-part series on Yahoo! Finance.
3. Value Private Companies the EZ Way
At the end of Q3, we let you all under the hood and gave you a complete guide to how we value private companies. Our Research Team uses these methods when reviewing the many pre-IPO companies that come across our platform, and now you can use these techniques when reviewing our offerings, company valuations, or simply for your own entertainment (though, if valuing private companies is your idea of entertainment, then check out our
Careers page
because we should talk!)
Read through the how-to valuation guide
here
.
4. Spotify's Non-IPO
Remember Spotify IPO'd this year? We know, it seems like just yesterday Napster was a thing. Well maybe not Napster, but hey, vinyl is back so is anybody really sure what year it is in the music industry? In April, Spotify opted to eschew the standard IPO process and instead list directly onto NYSE in what many referred to as a "non-IPO." We broke down the difference between an IPO and Initial Public Listing, as well as what the success of this style of exit would mean for the future of the private and public markets.
Read the full piece
here
.
5. Oldies but Goodies
As is often the case, we received many hits to our evergreen content from yesteryear. These are some of our greatest hits, including:


Thank you to all of you for continuing to support EquityZen as we strive to bring liquidity to early startup employees, access to investors, and education materials on the private markets to the greater internet populous. We hope you've enjoyed our EZ Meditations over the course of the year and we look forward to bringing you even more content in 2019! And from all of us here on the EquityZen Team, we wish you a sincere Happy Holidays and good fortune in the New Year!