Year in Review — A Letter from the CEO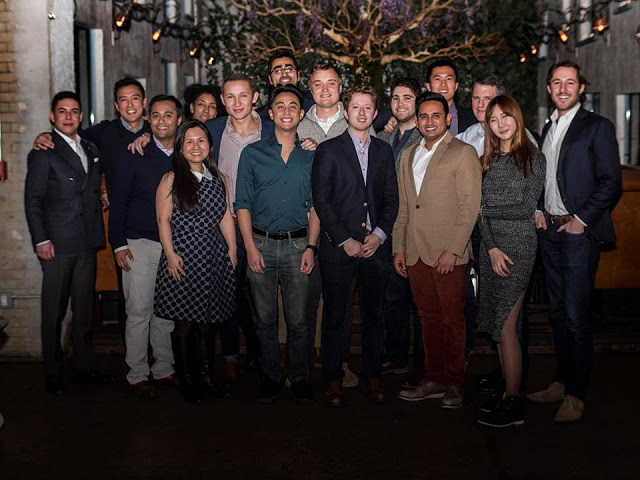 The year that was 2017 will go down in the history books of EquityZen. Within the course of twelve months, we raised our Series B from Draper, grew headcount, surpassed our performance goals, and continued innovating around our platform to best serve our users. In honor of a tremendous year, our CEO, Atish Davda, offers the following thoughts on what we've accomplished and where we're headed next.
2018 is off to a strong start for us and our clients, joining together in helping EquityZen bring private markets to the public. As 2017 turns into a memory, I want to take this moment to share moments of excitement and learning for the EquityZen team.
Last year was a wonderfully wild ride at EquityZen. While Q1 kicked off what looked poised to be a normal year for IPO volume (save for the 11th-hour
AppDynamics acquisition
), the rest of 2017 was a letdown for the US IPO market. Yet, bankers and deal lawyers remained busy, as did capital market technologists like the EquityZen team. We processed IPOs for platform companies that managed to reach escape velocity and delivered shares for earlier exits whose lockups expired. In spite of this, in 2017 we managed to nearly quadruple our transaction volume year-over-year - that's nearly four times amount of pre-IPO investment access and liquidity delivered.
While our eyes, minds, and hearts are set on building an even greater 2018, I want to share a few moments to reflect on the past year.
Let's Get Down to Brass Tacks
A year in review cannot begin without first admiring what our team has accomplished:
We conducted a private placement transaction every hour the office was open from July to December
We more than tripled our revenue relative to 2016
We finished off 2017 with record transaction volume, growing nearly 4x from the previous year
Our team grew by almost 50% compared to the start of the year
We set challenging goals for ourselves, which makes it all the more exciting to watch our team meet and surpass our own expectations. We nearly doubled our user base last year. We strengthened the core technology that powers our transaction platform. The fruits of our labor as a data provider, industry expert, and thought-leader can be seen across the media, with coverage in major outlets such as
CNBC
,
TechCrunch
,
Reuters
, and
many more
. Most importantly, we've watched our EquityZen family grow while still maintaining the hard-working, engaging, sassy, and fun culture that has served as the driving force for our efforts. You can read about what drives the EquityZen team on
EquityZen's Values
, a page that embodies what we're all about.
Nothing Else Happened Last Year, Right?
I would be remiss if I didn't at least touch upon the whirlwind of news outside of (and sometimes within) our office walls. At this time last year, the words "cryptocurrency" and "blockchain" would barely register to most of us. Now, they have become a seemingly commonplace aspect of our global discourse. Though the recent rise of cryptocurrencies has increased competition for media attention and investors' mindshare, they have opened up adjacent opportunities for EquityZen; we have served as liquidity partners for prominent firms in the cryptocurrency space. Additionally, heightened regulatory scrutiny on ICOs is welcome news as it will likely translate to greater investor protection, to which we pay close attention.
We continue to keep an eye on the public equities and
private market sentiment (see EZMSI)
. Until the end of 2015, venture-backed companies were chasing growth at any cost. Since late-stage investors (and many public investors) began demanding positive unit economics, some companies have shuttered while others have thrived. The latter group is presumably more attractive, given they likely boast stronger fundamentals today than they did two years earlier. Though the view ahead looks rosier fundamentally, as I mentioned at the top, 2017 turned out to be a disappointing year for IPOs. Read a bit more about today's
typical IPO profile
and our
IPO outlook for 2018
.
What's on the Horizon
Last year was terrific, but make no mistake: we're just getting started. 2018 will be the first full year devoted to identifying a scalable process of new product development where everyone in the firm is actively working on major growth initiatives. We are continuing to expand our research efforts, delivering sector level coverage and thought pieces, such as our
Cybersecurity
and
AI
reports, which have appeared on this very blog. Our revenue, transaction volume, and acquisition goals have been recalibrated to keep us hungry and motivated. Last, but not least, we expect to continue hiring and expanding our team all the while emboldening the culture that drives us forward. As one of my newest colleagues put it, "we're an ambitious yet humble" bunch and I could not agree more.
The work and feedback put in by many incredible people—the staff, our advisors, and our clients—have helped make EquityZen the premiere platform it is today. And it is with that input and with that effort that we will continue to make EquityZen the premier platform for many tomorrows to come.
Thank you for your ongoing support,
Atish