In order to view EquityZen's Investment Offerings, you must be an Accredited Investor.
Hello Investors,
Public Tech Stocks Lead the Way in '17
Information Technology stocks have lead the way for the S&P 500 through 2017, with Apple, Amazon, Facebook, Microsoft and Alphabet leading the charge. CNBC has more here: Big tech accounts for a third of the gains in stocks, but that could be trouble for the market.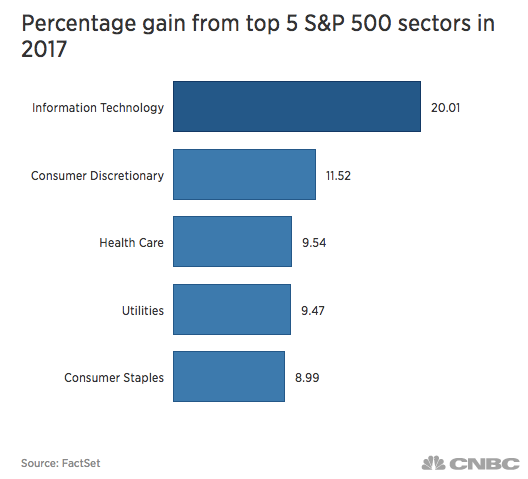 Amongst the names outside of the mega tech companies, Forbes also listed its "Fast Tech 25 2017", which includes venture-backed companies like Grubhub and Veeva Systems.
In other news...
Thanks,
Phil Haslett
Founder + Head of Investments, EquityZen
Funding Rounds Since Last Week


Tanium - Tanium raises $100 million to let early employees, including co-founder, get cash