In order to view EquityZen's Investment Offerings, you must be an Accredited Investor.
Hello Investors,
Mulesoft: The Path to IPO
In case you missed last week's enterprise tech IPO, Mulesoft (ticker: MULE) jumped 45% on its first day of trading. EquityZen's Path to IPO has more details.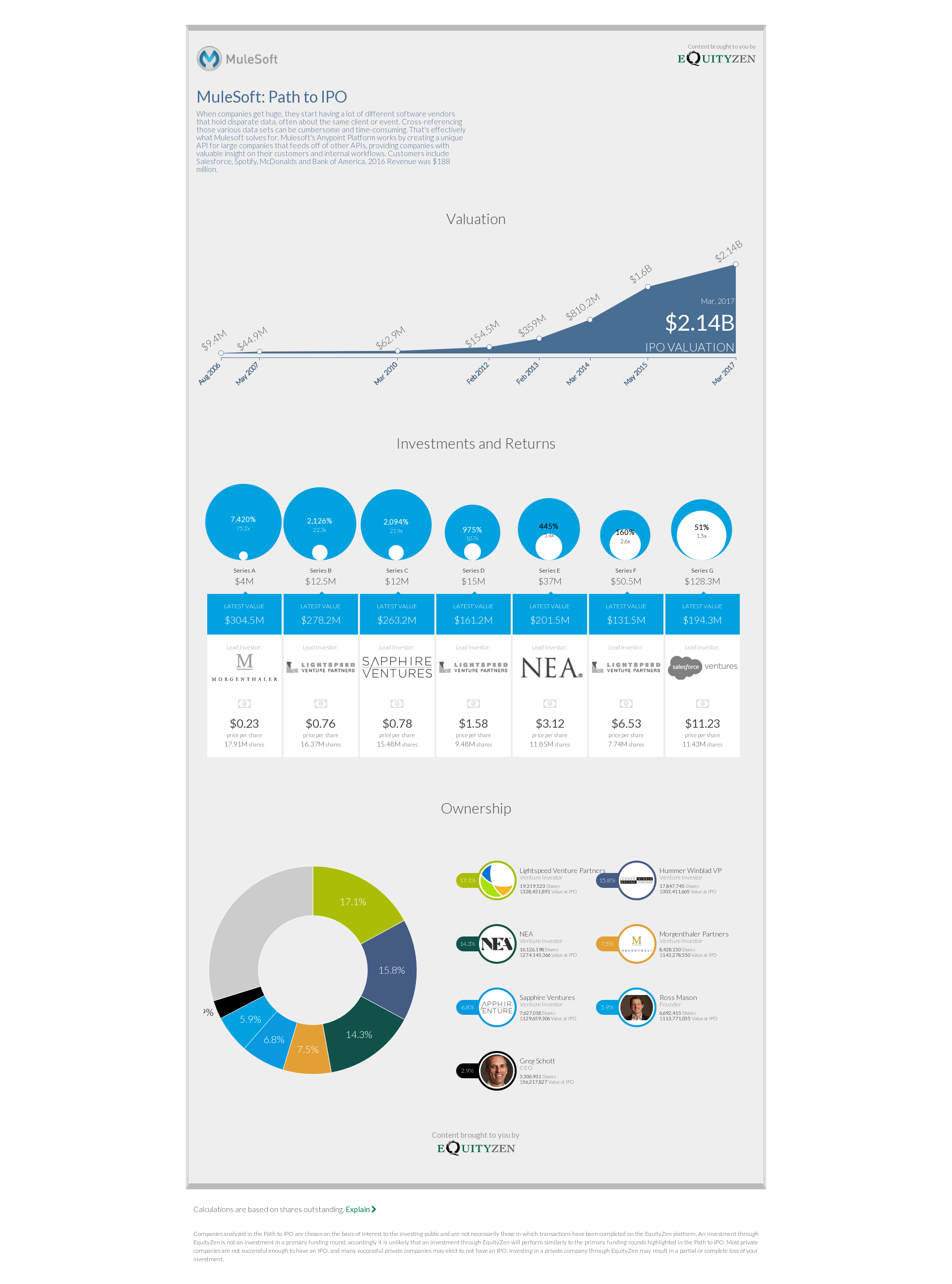 In other news...
Thanks,
Phil Haslett
Founder + Head of Investments, EquityZen