In order to view EquityZen's Investment Offerings, you must be an Accredited Investor.
As 2016 comes to a close, here's a quick note from our CEO, Atish Davda:
"EquityZen has led the wave of Secondaries 2.0 on the principles of building a trusted, secure, and transparent solution. EquityZen is proud to have conducted 1,000+ private placement transactions in 50+ pre-IPO tech firms with company approval.
We establish relationships with private companies well before they are ready for NYSE or NASDAQ exchanges. While the private market has historically had brokers that bypass companies' transfer restrictions on these shares, EquityZen takes the above-board approach. We walk in through the company's front door, get company sign-off, and actually transfer share ownership.
EquityZen believes company buy-in is vital and so our process involves transfer of shares, thus eliminating concerns over counter-party risk or having to rely on insurance of principal. In fact, one in three of the largest 50 Unicorns (private tech companies worth over $1B) consider EquityZen a liquidity provider. EquityZen's platform allows accredited investors unique investment access with as little as $20,000.
A sincere thanks for all your participation and partnership: we couldn't have gotten here without you. Happy Holidays!"
Hello Investors,
Pre-IPO Tech Layoffs Increase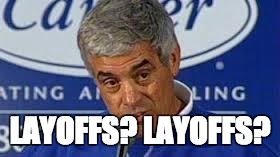 We've seen an uptick in company-announced layoffs. They're not necessarily a bad thing. Oftentimes, the restructuring is a clear move towards profitability (but at the cost of hyper-growth).
Erin Griffith at Fortune has a good recap of the layoffs here: Well-Funded Startups Are Cutting Costs and Laying Off Staff
For example, below is the Honest Company's headcount chart from Linkedin (Honest Co recently announced layoffs):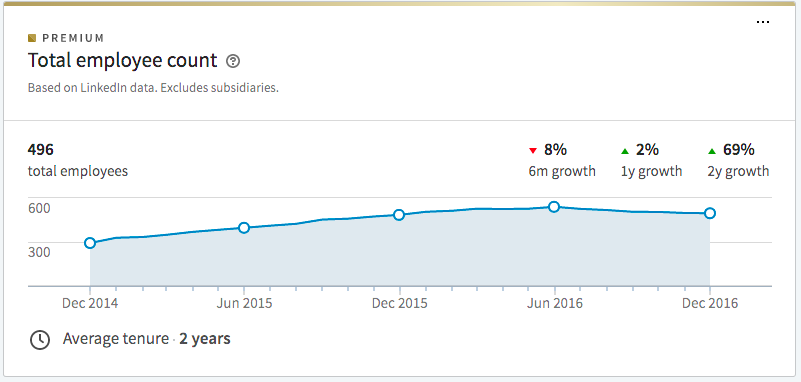 Some other companies listed include:
AdRoll
AppNexus
GuideSpark
Beepi
Yik Yak
Github
Thanks,
Phil Haslett
Founder + Head of Investments, EquityZen
Funding Rounds Since Last Week
Breather - Breather raises $40 million for stylish workspaces on-demand
Lemonade - Insurtech Lemonade Wins $34 Million in New Funding As It Readies for West Coast Expansion