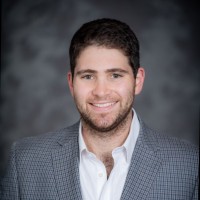 Sam Rhodes
Senior Marketplace Associate
Sam returns to EquityZen as a Senior Marketplace Associate, working with his team to ensure deals are in motion and the investment process runs as smoothly as possible. Sam had been with EquityZen from 2017-2019 as a Deal Analyst before exploring a career in commercial finance. As a Senior Associate with ALR Capital Group, Sam underwrote alternative private debt packages for middle-market companies in the industrial and cannabis spaces.
When asked what made him re-join the EquityZen team, Sam highlights the quality of the team and company culture as driving factors for his decision.

Sam was born and raised in Los Angeles, CA, and moved out east for college. He graduated from the Sy Syms School of Business at Yeshiva University with a major in Finance. Outside of work, he enjoys playing hockey, golf, cooking, the beach, and staying up late to catch Los Angeles sports teams.