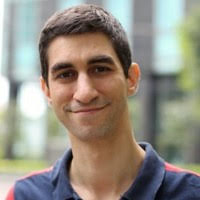 Issam Zeibak
Senior Back End Engineer
Issam is a Senior Back End Engineer who has worked at a variety of startups in a few different countries.
He received his B.S. in Computer Science with a Minor in English from Simon Fraser University in British Columbia, Canada.
Outside work, Issam enjoys spending time with his family, traveling and writing.